I used to be a Morning Person.  Once I woke up, I was wide awake and stayed awake.  Alert.  Oriented.  Ready to go.
Fast forward to three children later and years of lost sleep, and mornings are a challenge.  Oh I wake up and stay awake, but it might be 4:30 a.m. (like this morning, for example), after a night of being awakened to help someone visit the bathroom twice, and falling asleep after 11 pm.  Along with a sore throat and virus that doesn't want me to do anything but sip on hot lemon-honey-ginger water…

Yep, that's where my friend COFFEE comes in
(Hello, Friend…)
But it isn't always like this and it doesn't always HAVE to be like this.  My mornings don't HAVE to be rough and terrible.  I can get up and get into the Word.  Get showered early and drink my coffee whether my kids are up screaming and fighting or not.
Preferably, not with the screaming or fighting.
If you struggle with your mornings on a regular basis, might I suggest a couple of things?
1. Give yourself grace. 
I've learned this slowly, but I quit putting pressure on myself awhile back to get up in the mornings fresh as a daisy and spend an hour in the Word and Prayer, fix a full breakfast for my kids, and make sure my house is spotless when we walk out the door.  THAT is not my reality, and it is NOT my season, and I fully embrace it.  Instead, I try to take advantage of what I'm given without reacting like a crazed maniac.  I am not always successful, but the more grace I choose to live in, the better the mornings go.
2. Look for the sunrise.
There is something about the dawning of a day that is really quite breathtaking, whether or not one actually sees the sun rise.  Being present in the moments of the early day – especially in communion with the Lord (whether by reading the Bible or singing praise & worship) – really gives the day a wholly different perspective.  Sometimes, it's worth looking out your window or out your open door to see that sun light up the sky.  Remember:  the first recorded words in Scripture are "Let there be light" and there was.
3. Use the buddy system.
No, I don't mean the 2 year old that likes to climb on your head before you're fully awake, or the 8 year old who demands breakfast before she hits the bottom step on the staircase.  I mean – find some helpers to come alongside you in the morning.  Maybe you have a friend who is an early riser who will agree to text you in the mornings to help you get going.  Find an app that gives you morning motivation or a Bible verse to get you started.  Or join a group dedicated to helping you succeed in greeting your mornings more effectively.
This is a group I highly recommend.
I've met some encouragement by participating in this group and have signed up for the Fall challenge. There is a Bible study that can go along with it, and you can work within a group that is suited to you. Registration is open through
August 14
, so you still have time to click over and see if this will be a good fit for you. There are lots of helps that
Hello Mornings
has to offer and it is not, by any means, like joining the Marine Corps. To Reveille at 4 am. Rather – the groups I've been in have been gentle and real and very encouraging.
Another group that is less about morning routines and more about morning Bible study is the Good Morning Girls study that starts up soon,  Loving like Jesus.  Enrollment will begin August 19th, and I will be leading a Facebook group for this study.
Maybe one of these two helpers will be just the thing you need to help you say Hello to Your Morning!!!
Linking up with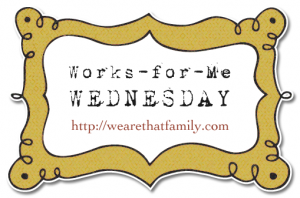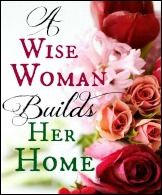 (p.s. – After I published this post, I checked my email and got a notice that I got a FREE coffee on my rewards card at Panera.  sigh.  I love how God surprises me with things like this when I need them!!!)
---